Next generation detection
The CENNA-500W Wireless Gamma Probe System is designed using the latest and most innovative technology to address the most challenging aspects of successful Sentinel Lymph Node Biopsy – SLNB.
With superior measurement characteristics using the latest technology, and the unique ability to perform automatic quality control, the CENNA-500W is your reliable partner for the localization of radioactively labeled sentinel lymph nodes, tumors and metastases.
Our partners

SMART QC is the unique functionality (patent pending) to perform an automated quality control. By the press of one button, you will save time and increase your productivity while all relevant data for the quality control are recorded and automatically stored.
Automatic performance of the quality control for the measurement of sensitivity and background
Automatic execution of the acceptance test with storage of the values
Improved step by step guidances through the quality control process to create confidence and simplicity
The decay correction of the test source is calculated automatically.
Immediate feedback on whether the quality limits have been met
No more manual filling of spreadsheets
Complete documentation of all measured values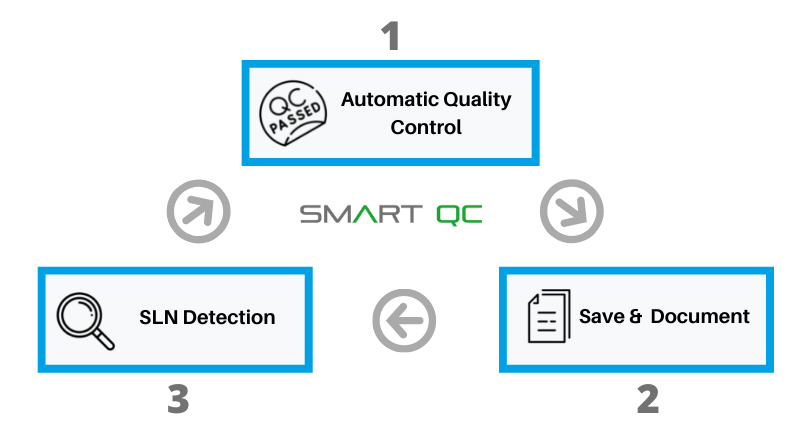 The recorded data is stored with all relevant information (date, measured values, etc.) on an external data carrier and can be easily transferred to a local computer.